Kristen estás que te sales!!!, es algo que todas ya sabiamos y espera que pase Cannes que todo será aun mayor!! pero solamente con el revuelo que estan montando las dos peliculas que tiene en cartel ya es más que suficiente. Icono de moda, actriz de exito... sigue así tu legión de fan te seguimos....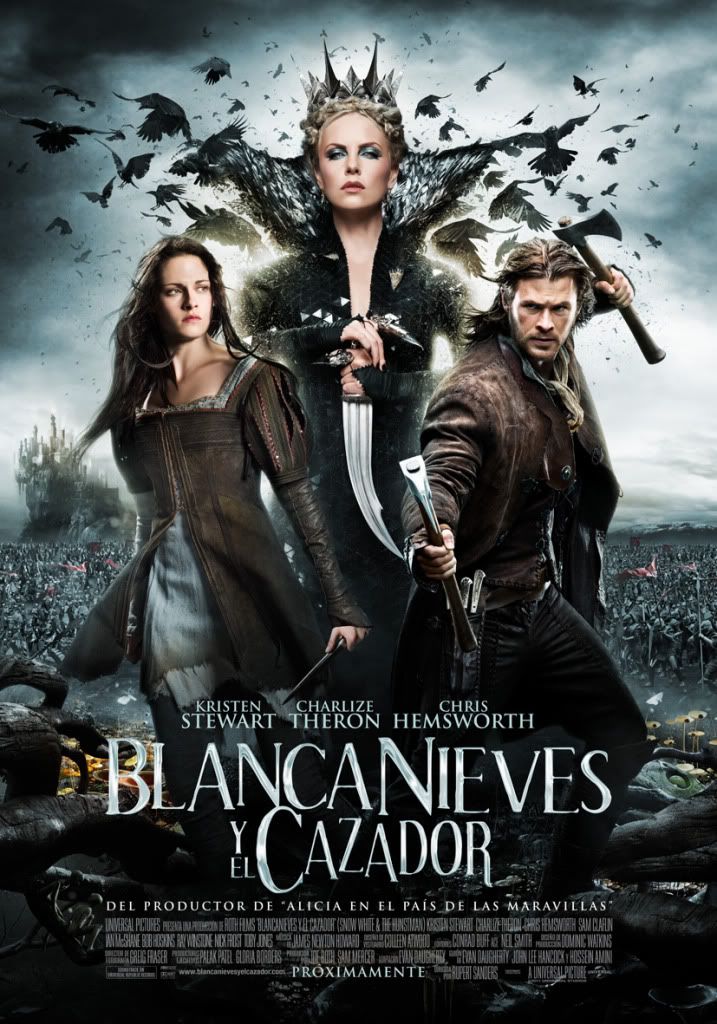 "No lo digo por que es mi amiga, sino por que luce espectacular.
BLANCA NIEVES será GIGANTE!! Uno de los mejor trailers.''
Traducción: RobwardandKrisella
Pues estamos totalmente de acuerdo, no es porque sea nuestra actriz favorita, ni la novia de nuestro actor favorito, sino porque la pelicula es una producción de las que tienen una pinta estupenda.... qué larga se nos están haciendo la espera hasta el 1 de junio
El viernes 4 de Mayo podremos ver a Kristen en The Tonight Show para promover "Blanca Nieves y el Cazador" por la NBC
DETALLES DE LA BSO DE OTR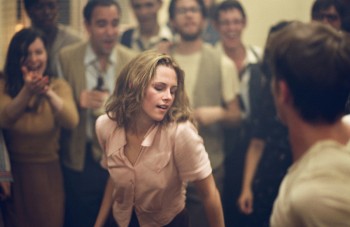 Los detalles del soundtrack del próximo drama de Walter Salles On the Road ha sido revelado. El álbum incluye el score original de la película escrito por el ganador de un premio de la Academia el compositor Gustavo Santaolalla (Brokeback Mountain, Babel), así como varias canciones que aparecen en la película por Coati Mundi, Ella Fitzgerald, Son House y Slim Gaillard. El soundtrack será lanzado el próximo mes al otro lado del océano por Universal Music France. Ningún anuncio todavía para la fecha de lanzamiento en US. Vuelve a este sitio para la portada que será añadida en las próximas semanas. On the Road está protagonizada por Sam Riley, Garrett Hedlund, Kristen Stewart, Kirsten Dunst, Viggo Mortensen, Steve Buscemi, Amy Adams, Tom Sturridge, Alicia Braga, Danny Morgan y Elisabeth Moss. La película está basada en la novela de 1957 de Jack Kerouac y producida por Francis Ford Coppola se estrenará en el Festival de Cine de Cannes el próximo mes y también se estrenará en Francia y en algunos otros países de Europa a finales de Mayo. Todavía no han sido anunciadas más fechas de estreno.
Aqui está la lista de canciones del Soundtrack:
1. Sweet Sixteen – Greg Kramer
2. Roman Candles
3. Yep Roc Heresy – Coati Mundi
4. Reminiscence
5. Lovin' It
6. The Open Road
7. Memories / Up to Speed
8. I've Got the World on a String – Ella Fitzgerald
9. That's It
10. Keep it Rollin'
11. Hit That Jive Jack – Slim Gaillard
12. God Is Pooh Bear
13. Death Letter Blues – Son House
14. I Think of Dean
15. Jack Kerouac Reads 'On the Road' – Kerouac Jack
Soundtrack info filmmusicreporter.com
Traducción LaSagaRobsten