Complementando las maravillosas y completas entradas de Ro sobre la Promoción de Amanecer 2 en Australia os pongo los vídeos y algunas fotos más del "psicodélico" Evento Fan de Sidney, una entrevista con The Today Show y la foto de la reunión informal en un bar con el Director y la Productora de su próxima película "The Rover" que recordemos , se rodará en estas tierras de canguros y koalas.
Rob con David Michôd, el director de The Rover , y la productora Liz Watts
Gracias TodoTwilightSaga, PattinsonWorld, LaSagaRobsten y RowardAndKrisella
Videos del Evento Fan Sidney
Inicio de la sesión de Preguntas y respuestas
Caminanado por la alfombra roja
Mas fotos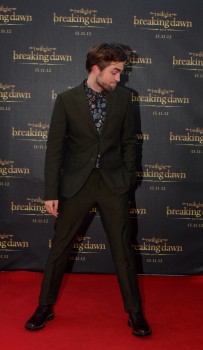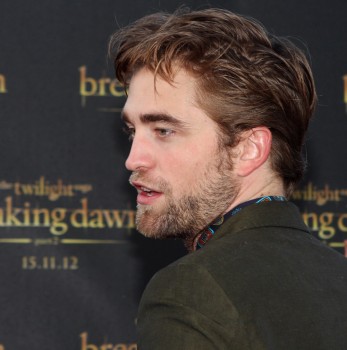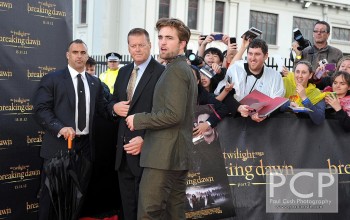 Entrevista de Rob con The Today Show
(Añadida Traducción Después)
El presentador de Today Show lo presenta remarcando el hecho de que es un alma amistosa y de que se alegra de volver a verlo. Remarca el hecho, que como él, haya pasado desde el principio de Twilight dentro a un evento sólido e importante que ha cambiado en el tiempo hasta el gran final y le pregunta como se siente al haber hecho este camino.
Rob cuenta que sobre todo ha intentado no ahogarse, que es una cosa que ha estado fuera de su control, divertido y loco al mismo tiempo y que esta es la última vez para él que promociona estas películas y que es extraño pero que también es como encontrarse de frente a un nuevo capítulo de su vida.
Le pregunta si se lo esperaba y Rob contesta que no, y que ni tan siquiera la productora se lo esperaba, no tenían ni los derechos del segundo ni del tercer libro en la mano cuando hicieron la primera. "nadie me cree pero es así".
Después le preguntan por como le cambió la vida. Rob responde que se le ha... encogido, porque en realidad ha viajado mucho pero en realidad solo ha visto hoteles, a encontrado a mucha gente y el tan siquiera en ese momento de su vida estaba empezando a salir de su cascarón y "saliendo de mi cascarón me encontre con la piel un poco arrugada,(se refiere a la piel de gallina) es intenso encontrarte de frente a chicas adolescentes que gritan".
El presentador después le pregunta lo difícil que es para él mantener su propia vida realmente privada. Rob contesta que es muy difícil, que la primera razón por la que se debe defender es porque existe gente que gana dinero metiendo en el mercado su vida privada, y la segunda es que después hace falta meter a los abogados para impedir que esta gente haga esto, y es increíblemente difícil conseguir impedirlo, incluso metiendo la ley porque estás convencido de tener que defenderte de las personas, y sin embargo te encuentras de frente a los Complejos de los News Media Corporate así que son practicamanete imposibles de atacar. Y aún es más difícil, explica Rob, si tu eres una persona relativamente tímida y reservada.
El presentador después pregunta si hay una moraleja final en la saga de Twilight, algo del tipo,"el amor gana siempre". Rob dice que sí, pero que probablemente se puede sintetizar en un más sencillo "ser amables los unos con los otros".
Después le pregunta, si ahora que se esta terminando echará de menos Twilight.
Contesta que sí que lo echará de menos, y que será extraño no volverlo a hacer, y que no sabe como será cuando haga la última premiere, da un poco de miedo.
El conductor cierra el video remarcando el echo de lo bien que se a portado Rob a pesar de la tormenta en la que se ha visto involucrado.
Transcripción RobertPattinsonMoms | Traducción gracias a vasco