Ya tenemos los
scans de la revista Premiere
! Ole, ole!!!! Que alguien vaya a rescatar a
Martita
, que ya puede mover la tienda Quechua y el campingas del kiosko de la esquina!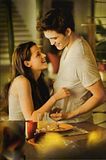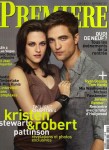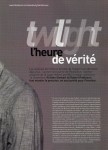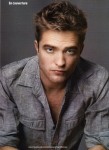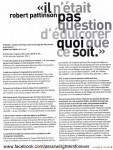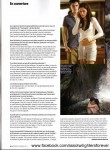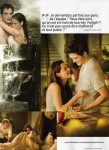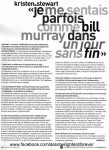 La entrevista, como siempre con ellos dos, merece mucho la pena. Podéis leerla
entera en castellano
en
Robward and Krisella
. Y sabéis qué me tiene bailando por el salón en plan Risky Business? Lo dice Kristen justo al final, hablando de las escenas clave para ella:
the

*first*

love scene


!!!!!!!!!!!!!!!!!!
*No tiene nada que ver pero, también en
Robward and Krisella
, traducción del relato de alguien
supuestamente
cercano (esto parece Sálvame XD) a la familia de TomStu y que estuvo en el bautizo del otro día, hablando sobre Rob y Kristen. No hay forma de confirmarlo pero al menos es una lectura agradable.