Intentaron despistarnos, pero no...
Robert Pattinson fue visto hoy en el Hotel Bailiffscourt en West Sussex, Inglaterra. La ubicación está a sólo quince minutos de donde Kristen Stewart ha estado haciendo prensa para Snow White and the Huntsman en el Castillo Arundel.
Parece que Robert y Kristen estuvieron juntos para celebrar su cumpleaños número 26!
Vía RaK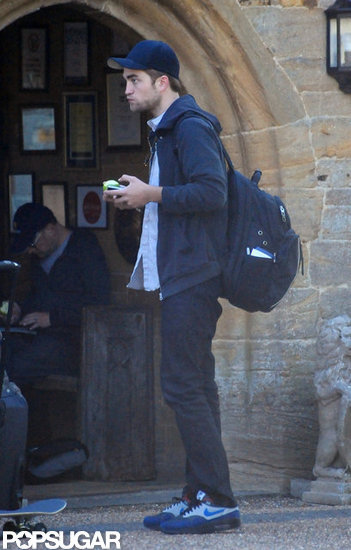 En el mismo lugar!!!
Y por la noche....
Robert Pattinson llegando a la cena con amigos, al Claridge's restaurante en Londres. Vía RaK
*La chica morena que va delante de Rob con otra de blanco es la novia de Marcus y luego esta Sienna, así que sabemos que en el interior estaban Marcus y Tom :) Reunión del Britpack. Y obviamente Kristen estaba dentro, al igual que no hay fotos de los demás no hay de ella, se nos escapó jajaj espero que lo hayan pasado genial :)*
MQ Sin etiquetas
KRISTEN!! Justo detrás de la chica y junto a JB se pueden ver sus zapatos!!
Fotos de todos los invitados saliendo del hotel Claridge :P
Podeis ver a Kristen, Sienna, Tom, Marcus, novia de Marcus, Papa y Mama Pattz y JB (Guardaespaldas de Kristen).
MQ Con Etiquetas
Gracias
RaK
y
LSR
ATENCIÓN AQUÍ VEMOS UN POCO MEJOR QUE SE TRATA DE KRISTEN!!