Siguiendo con lo que hizo Kristen ayer
30 de Junio por LA
, a la salida de su clase de yoga se fue a un estudio de grabación donde parece que está trabajando en la voz en off de OTR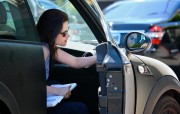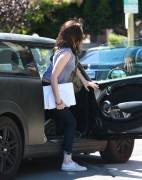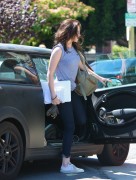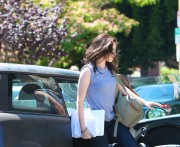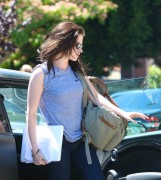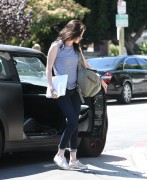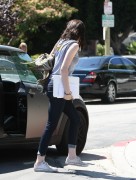 Y por qué lo del
espionaje
?
Zoom a los
papeles
que lleva en la mano:
"Darling Sal.
Going back to Denver, to my fiance, the sailor. No more road for me. Thanks for an amazing night, my sweet lover. Kick Dean in the ass if you ever see him again. I hope you find the pearl. I love you,
Marylou.
P.S. Good luck with your book."
"Querido Sal
Vuelvo a Denver, a mi prometido, el marinero. No más carretera para mí. Gracias por una noche maravillosa, mi dulce amante. Si alguna vez vuelves a ver a Dean, pégale una patada en el culo. Espero que encuentres la perla. Te quiero,
Marylou.
P.D: Buena suerte con tu libro."
Es una carta sacada directamente del guión de la película.
Y zoom al libro que lleva en el coche:
The Big Short, de Michael Lewis
Ensayo sobre la burbuja financiera que condujo a la crisis económica actual...
interesante
lectura...
Gracias
LNMeyer