Vaya título más largo y más soso, la verdad, pero es que me he estado pensando si esto valía la pena como entrada o no... Sabéis que la revista People hace números especiales de vez en cuando, pues esta vez ha sacado el de
"las 100 estrellas que definen nuestro tiempo"
. No en esa lista pero sí en el apartado de
"Próxima Generación"
, aparecen Rob y Kristen.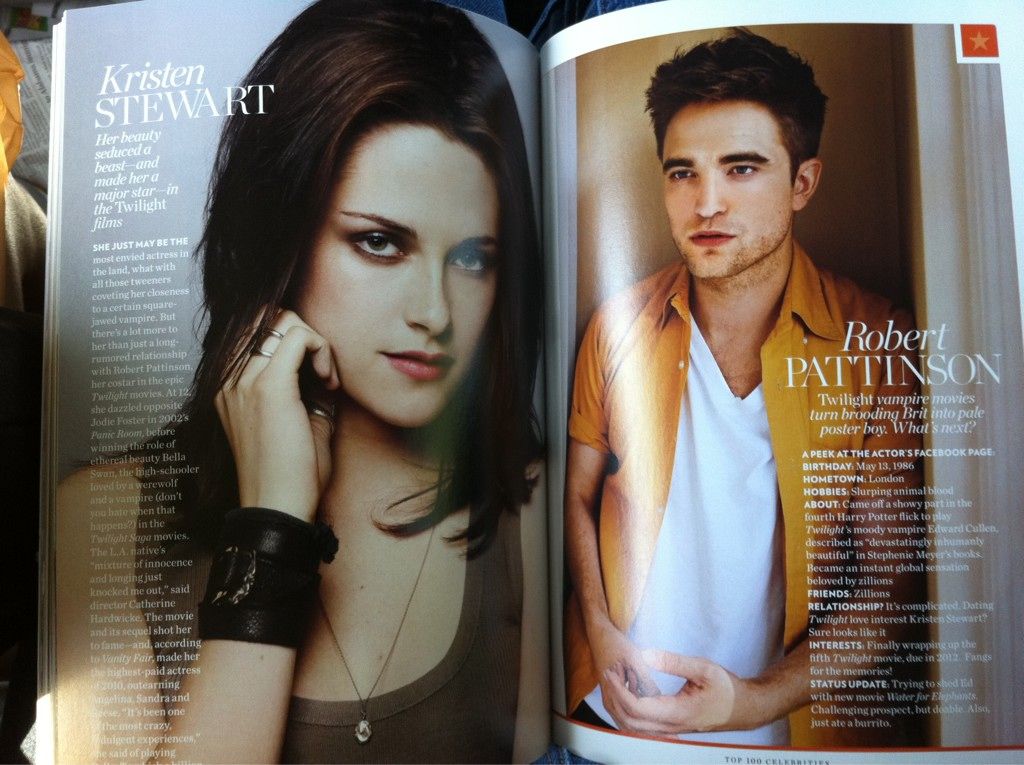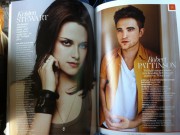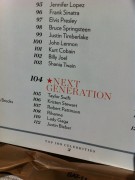 Estaba yo pensando: la revista People es importante, es un reconocimiento hacia su potencial, su carrera...cuando he leído lo que ponía y me ha cambiado la cara. Más que nada, porque he hecho un
*facepalm*
que me ha dejado marca y todo...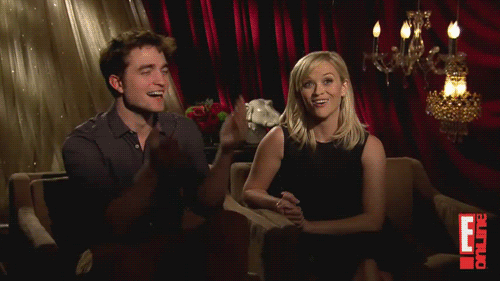 Robert Pattinson
Las películas de vampiros Twilight han convertido al melancólico inglés en un pálido chico de póster. Y ahora qué?
Un vistazo a la página de Facebook del actor:
Fecha de nacimiento: 13 de Mayo de 1986
Hobbies: sorber sangre de animales
Sobre él: pasó de hacer un papel chulo en la cuarta peli de HP a interpretar al melancólico vampiro Edward Cullen, al que se describe como "devastadoramente hermoso, de manera sobrehumana" en los libros de Stephenie Meyer. Se convirtió en una sensación global instantánea, adorado por tropecientos millones.
Amigos: Tropecientos millones
Relación? Es complicado. Saliendo con su amor en Twilight, Kristen Stewart? Sin duda lo parece.
Intereses: Terminar por fin la quinta película Twilight, prevista para 2012.
Fangs for the memories!
(supongo que quiere ser un juego de palabras con la expresión "thanks for the memories", gracias por lo recuerdos, que no tiene traducción. Ni gracia, por cierto)
Actualización de Estado: Intentando librarme de Ed con película nueva, WFE. Todo un reto pero factible. Además, acabo de comer un burrito.
Kristen Stewart
Su belleza sedujo a una bestia - y la convirtió en estrella principal de las películas Twilight
Puede que sea la actriz más envidiada sobre la faz de la tierra, con todas esas pre-adolescentes codiciando su proximidad a cierto vampiro de mandíbula cuadrada. Pero ella es mucho más que una largamente rumoreada relación con Robert Pattinson, su compañero de reparto en las épicas películas Twilight. Con 12 años dejó deslumbrada a Jodie Foster, que le daba la réplica en Panic Room (2002), antes de hacerse con el papel de la etérea Bella Swan, la alumna de instituto de la que se enamoran un vampiro y un hombre lobo (no odiáis cuando pasa eso?) en las películas de la saga Twilight. La "mezcla de inocencia y deseo" de esta natural de LA, "me dejó noqueada" dijo Catherine Hardwicke. La película y su secuela la lanzaron a la fama y, según VF, la han convertido en la mejor pagada de 2010, ganando más que Angelina, Sandra y Reese. "Es una de las experiencias más locas y gratificantes" ha dicho ella, acerca de interpretar...
En serio, a quién han encargado esto los de la revista People, al becario diabólico???
Gracias
Robsessed