"Ninguna medida de tiempo contigo será suficientemente largo"
Kristen Stewart estará en los Premios Kids 'Choice
Asegúrate de sintonizar E! este sábado a las 7:00 PM ET/PT para atrapar a Matthews Ross y Kelly Osbourne charlando con las estrellas a medida que llegan a los Kids' Choice Awards!
Fuente: Livestream gracias a @vonch
SWATH: FECHAS DE ESTRENO MUNDIALES
(ay lo que daría por ver un cartel así de Bel Ami)
SOBRE LA BSO DE SWATH
Snow White and The Huntsman no llega a los cines sino hasta el 1ro de Junio, pero ya tenemos información sobre la banda sonora del film - y quién estará involucrado.
Es decir, Florence and The Machine, canalizará toda su etérea y mágia de otro mundo en una nueva canción - llamada "Breath of Life" (aliento de vida) - para la Banda sonora de Huntsman. Aún tenemos que escuchar "Breath", pero gracias a los buenos amigos de Universal, sabemos que es una de las tantas canciones de la banda sonora y viene respaldada por una gran orquesta y coro.
Hasta los momentos, no hay información en cuánto a quién más se le unirá a Florence Welch en la Banda sonora o cuándo se estrenará, pero parece que Flo es un punto natural para el film, donde Kristen Stewart protagoniza como la heroína titular, Charlize Theron como la Reina Malvada y Chris Hemsworth como el personaje titular de El Cazador. Juzgando por el trailer previo del film, ésto no es la adaptación de la Blancanieves de tu mamá. En lugar de eso, ésta se vuelve bastante oscira y cuenta con Blancanieves en modo total de batalla, con armadura y todo.
A finales del año pasado, Stewart alabó el film y dijo que la estaba pasando muy bien filmando "Huntsman" y que ya estaba dispuesta a hacer secuelas. En particular, a ella le encantó golpear a Hemsworth en la boca.
"Hizo aquel sonido, era una escena," Stewart habla sobre el gran momento. "Chicas, si alguna vez se han preguntado si funciona, funciona. Literalmente lo hice dar la vuelta. Se suponía que lo extrañaba muchisimo. Básicamente lo no knockee justo en su acercamiento. Definitivamente va a estar en la película.
NUEVO STILL Y WALLPAPER DE COSMOPOLIS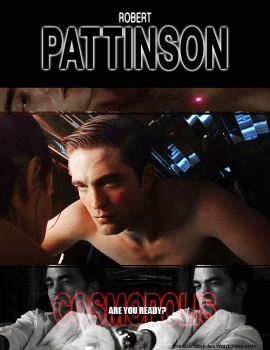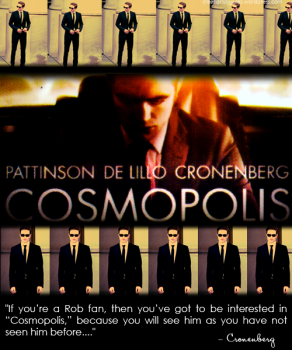 POSTER DE BEL AMI EN EEUU
Bel Ami se estrenará el 4 de Mayo de 2012 en VOD y y llegará a los cines el 8 de Junio de 2012.
FUTURA PORTADA Y ENTREVISTA DE KRISTEN¿? EN HARPER´S BAZAR
Jennifer Dickinson editora de la revista Harper´s BAZAAR en UK twitteó lo siguiente en respuesta de un Follow Friday en Twitter:
@kstewartnews ¡Gracias! Deseando escuchar sus comentarios sobre la entrevista a Kristen cuando ésta salga..
Recordemos la portada Robsten en el año 2009 (Fue la más vendida de la historia de la revista)