En serio, el que ponga un resultado de las encuestas/rankings de fin de año
no es producto de la sequía
(si os interesan, RPLife ha hecho dos resúmenes muy buenos:
aquí
y
aquí
). Ni tampoco es una excusa para repetir esta foto
(que menuda foto, madre mía...pero yo no hago esas cosas, mente sobre tucas, ooooooohmmmmmmm!).
Es sólo que la noticia me ha impresionado y me ha llenado de orgullo (y satisfacción XD - broma patria): Rob ha quedado en el
3º puesto de la lista de las celebrities que más dinero han recaudado para fines benéficos
en 2010.
La lista entera,
aquí
.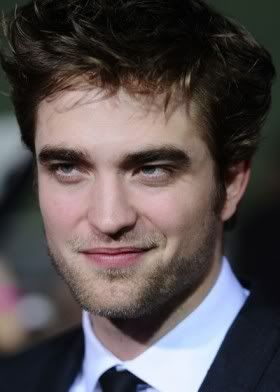 1. Win an Audemars Piguet Royal Oak Offshore Las Vegas Strip Tourbillon Limited Edition watch signed by Jay-Z, to benefit Broadway Cares — $220,000
2. Meet Paul McCartney at the Apollo Theater with VIP Tickets, to benefit the GREEN Schools Initiative — $130,000
3. Meet Robert Pattinson on the set of Twilight: Breaking Dawn, to benefit the GO Campaign — $85,000
Por delante: un reloj que ya de por sí cuesta más de 80000$, firmado por Jay-Z (se habrá desnucado contribuyendo a la buena causa) y la posibilidad de conocer a Paul McCartney en el Apollo Theater de Londres. Aunque Paul parezca más una señora mayor cada día que pasa, te puedes imaginar a un fan de los Beatles cuya mayor ilusión es conocer a su ídolo de toda la vida pero
85000$ por una visita al set de BD de unas pocas horas y poder conocer a Robert Pattinson?
Sabéis lo que eso significa?
Que nada de que sus fans sean
sólo
adolescentes gritonas
Mujeres.
Ricas.
Pisando fuerte.
En el armario.
Como nosotras ;)
Gracias
Rob Pattz News
. Ossssea, alguien tiene algo de
cash
para la próxima subasta benéfica?